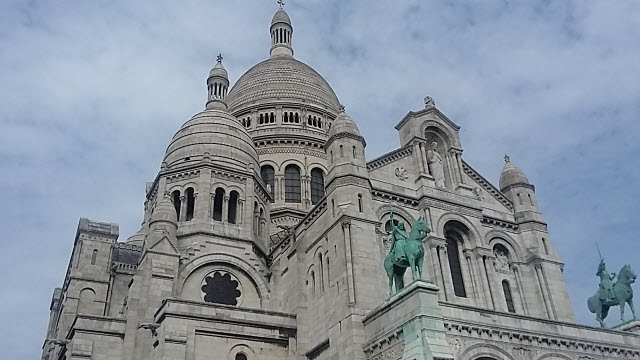 Sacre Coeur Basilica (Basilica of the Sacred Heart) in the northern suburbs of Paris. Completed in 1914, it's the second most visited monument in town, with 10 million visitors a year. Only Notre Dame Cathedral had more last year (12 million).
With Notre Dame closed for repair following the disastrous April 2019 fire that gutted its roof, Sacre Coeur is likely to take the title as the busiest monument in 2019 and beyond.
The basilica is a striking local landmark, with a white travertine exterior inspired by the architecture of churches such as Saint Sofia in Constantinople and Saint Mark's Basilica in Venice.
Entrance to the ground floor of the basilica is free; visits to the dome cost around 5 euro and involve a climb up 300 steps (there is no elevator). For more information, refer to the official Sacre-Coeur website.