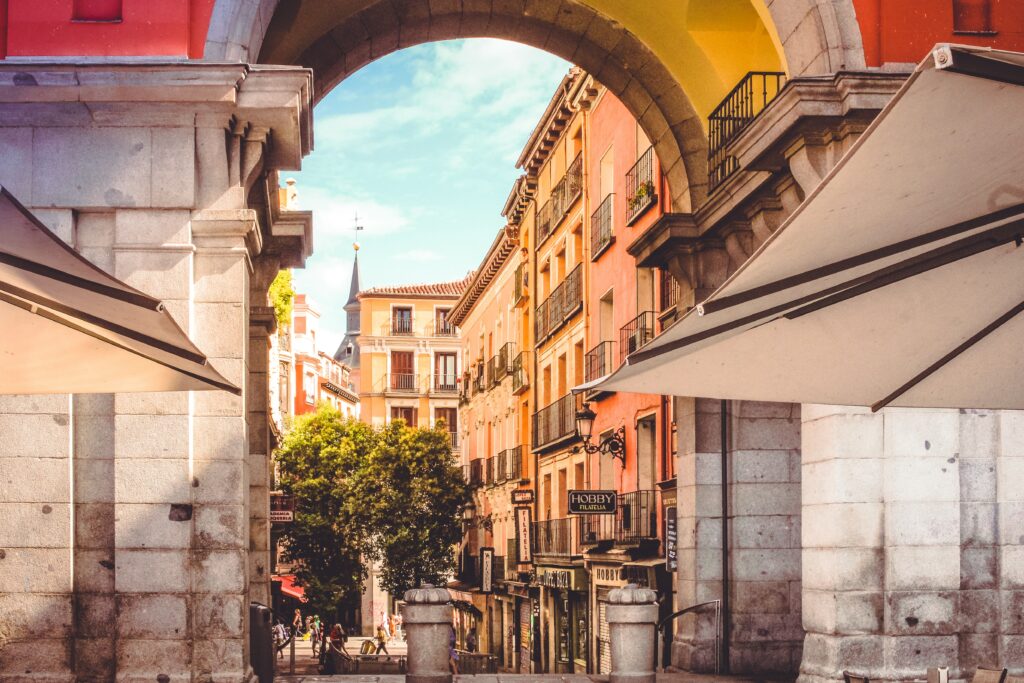 Overview
If you're looking for cool places to visit in Madrid, you're in luck. The city is teeming with world-class museums, beautiful architecture, great restaurants, and vibrant public places. This short guide is intended to highlight some of the better known, lesser known, and over-rated attractions in town.
Off the Tourist Track
This beautifully laid out formal garden and park is located between the Palacio Real (Royal Palace) and the Opera House.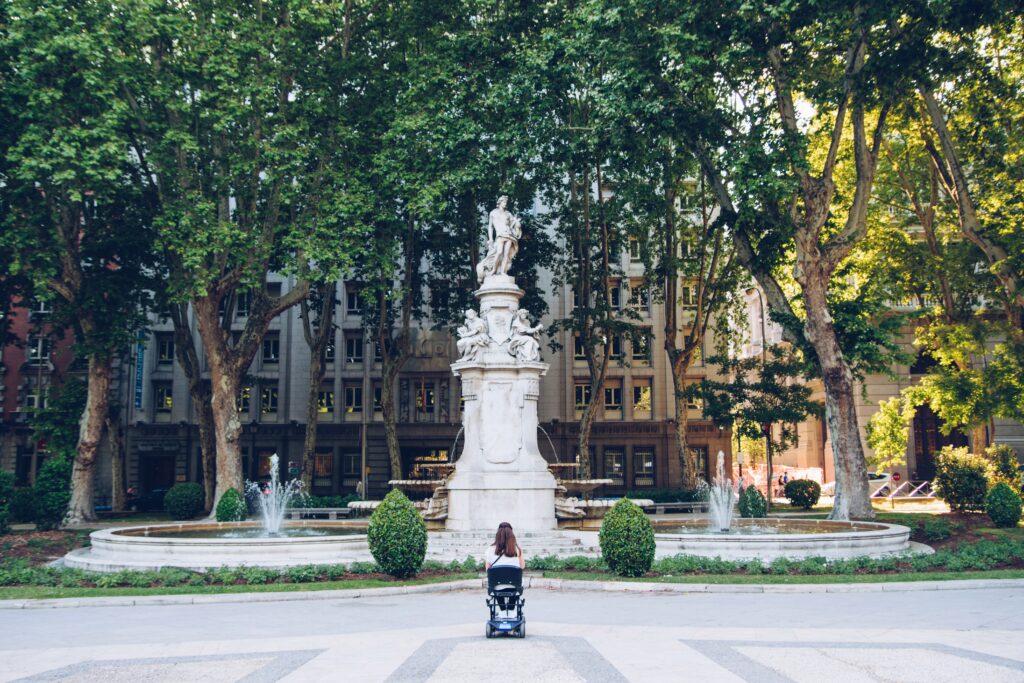 What makes it especially appealing is that it's surrounded by some great outdoor cafes. One of my favorites is the Cafe de Oriente, which is to your far left if you stand with your back to the Opera. The cafe has a very French vibe and is a great place to sit and have a drink and people-watch on a sunny day.
Located just a 10-minute walk west of Plaza de Oriente, Parque del Oeste is worth a visit for two reasons.
First, it contains the Temple of Debod, an Egyptian temple dating to the second century B.C. Donated to Spain by Egypt in 1968, it was a gift in appreciation for Spain's assistance in preserving Egyptian architectural sites that were threatened by the building of the High Aswan Dam. Even if you're not into Egyptian archeology, the temple is worth seeing as it's a striking arhitectural beauty set in a man-made pond, surrounded by a lush green park.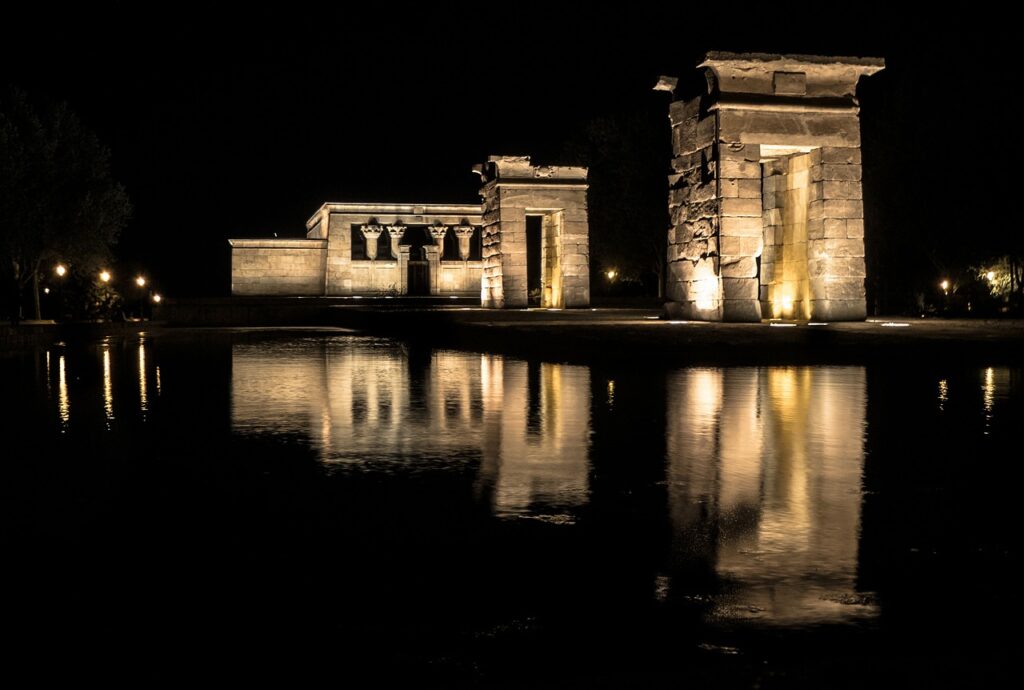 The second reason for visiting Parque del Oeste is for the lookout platforms beside the Temple of Debod. These viewing areas offer spectacular panoramic views out over the massive Casa de Campo parkland area that makes up much of Madrid's western border.
Both are public art and exhibit spaces in the Retiro Park and are free to visit. The former is a crystal palace dating from the 1887 Exposition of the Philippines, which was held in the park.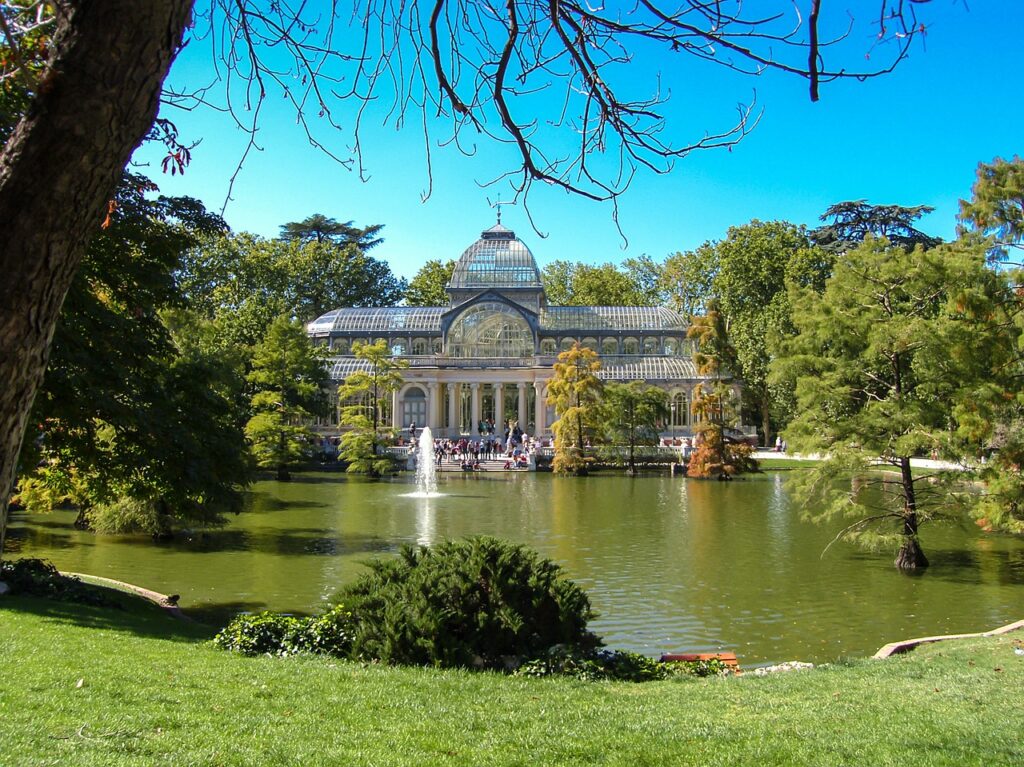 The Palacio de Velazquez, located a two-minute walk north, is the only remaining building from the 1883 National Exhibition of Mining, which was located in this section of the Retiro. Even if no exhibits are on in either space, they're both worth seeing for their appealing architecture and the way they fit into their environments.
If you have extra time, this is an unexpectedly delightful place to visit. The original station dates to 1892 and was designed by Alberto de Palacio Elissagne in collaboration with Gustave Eiffel. In the early 1990s, it was converted into a huge indoor tropical garden with palm trees, ponds, cafes and restaurants.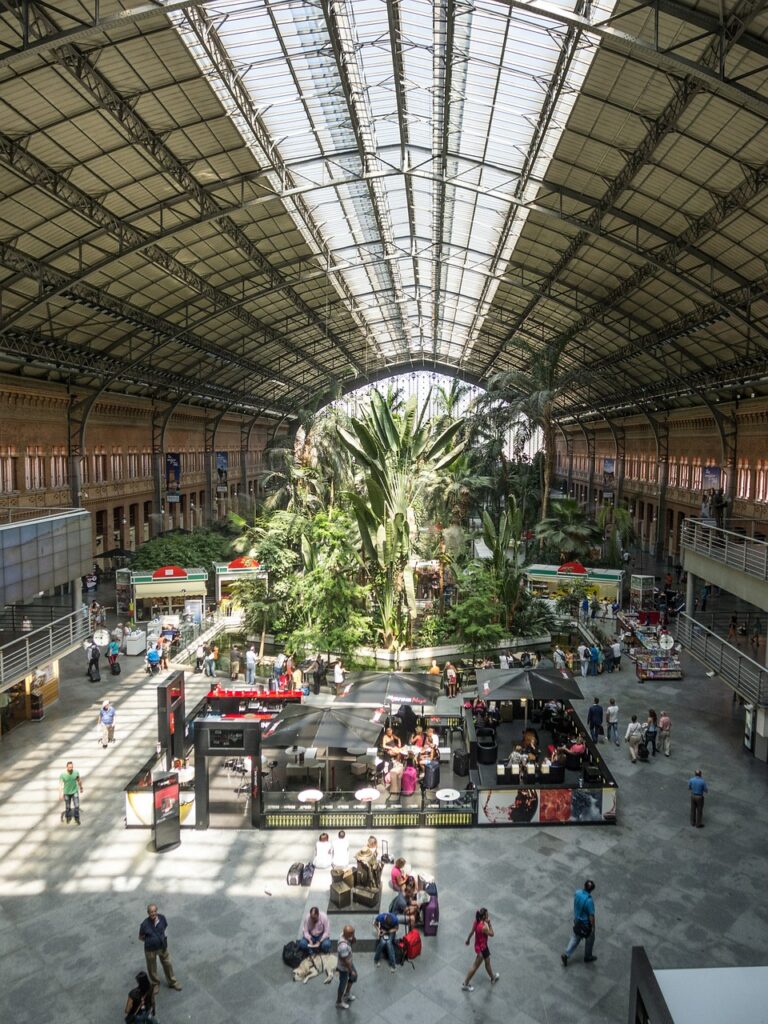 When the weather is bad, it's an ideal place to come to relax and watch the world go by.
This unassuming street runs parallel to the west side of the Plaza Mayor, but you can't access it directly from the Plaza. You have to exit the south end of the Plaza, walk down Calle Toledo, then turn right and work your way north on San Miguel. Or, descend the set of steps in the northwest corner of the Plaza, turn left, and work your way south on San Miguel.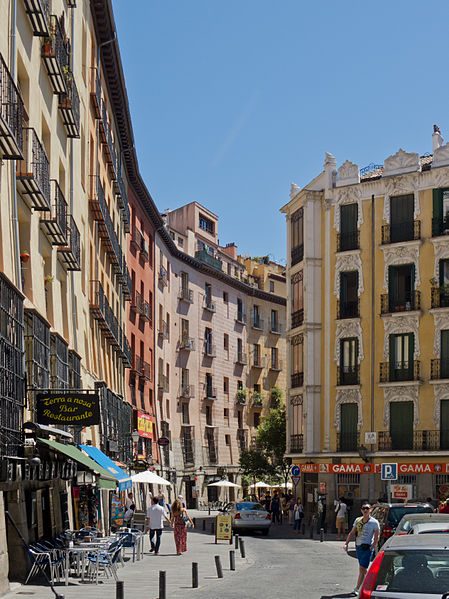 For decades, the arched storage rooms under the Plaza have housed some of the most avant-garde restaurants in town. As they're not visible from the Plaza, they also tend to be filled with locals rather than tourists. The restaurants aren't particularly cheap, but if you're a foodie, I'd recommend checking out the wide variety of dining options on offer.
Touristy but worth it
Universally referred to as just "Sol". The literal and figurative heart of Madrid and the point from which all road distances are measured in Spain. There's not much to do here other than stare at mobs of tourists, but I like the fact that it's always crowded with interesting people.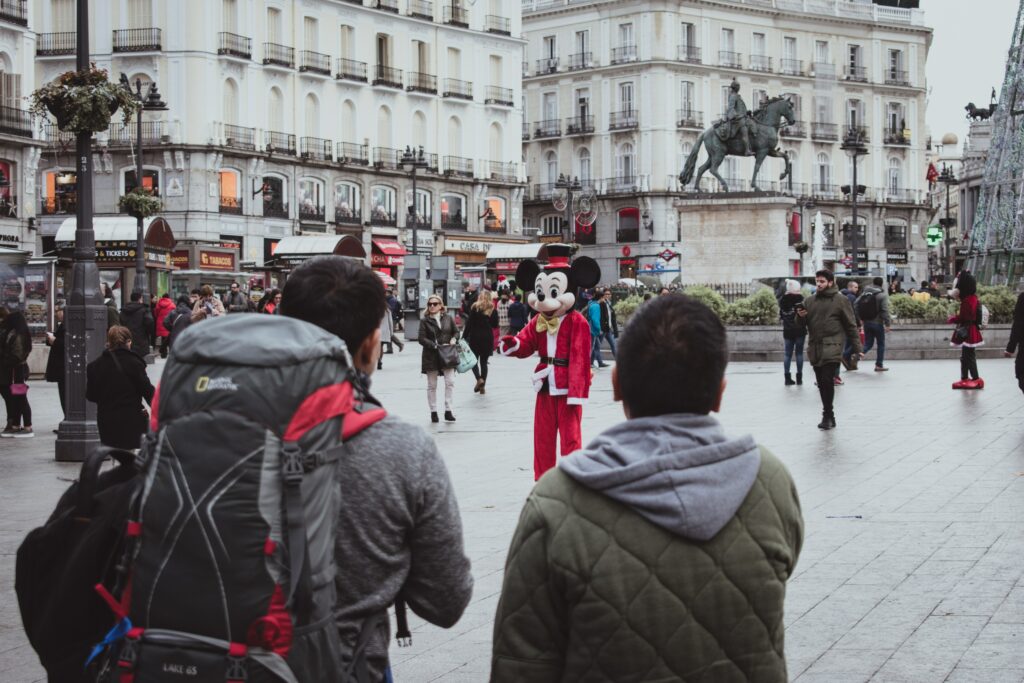 The creepiest thing about the Plaza are the men dressed as Mickey and Minnie Mouse (see above) and other well-known characters, looking to make money posing for photos with tourists. Almost without exception, their costumes are filthy, poorly crafted, and (I imagine) smelly. Keep a close eye on your wallet and camera in the Plaza, as it's a well-known hangout for pickpockets.
This is a classic place to get chocolate and churros late at night or just before dawn on the way back home from the bars. It's open all day, but really doesn't get into full gear until really late (after 3am), when all of the local characters start showing up.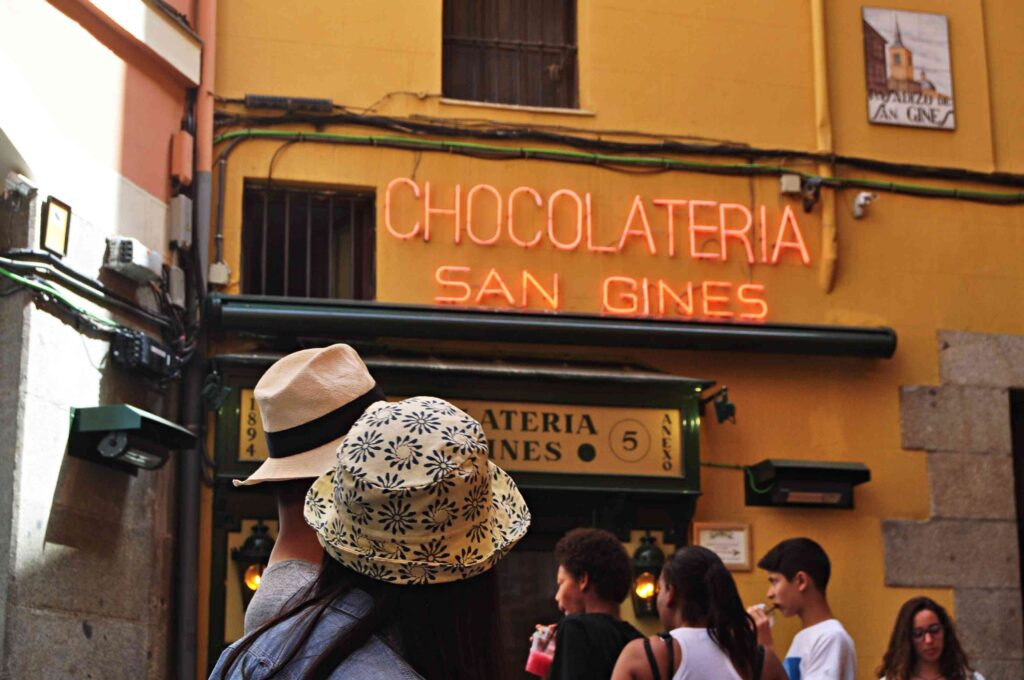 You'll find it very touristy, but in a good way. I'd recommend eating/drinking in the ornate basement. It's kind of claustrophobic, but the curved vaulted roof makes it much easier to listen in on other people's drunken, often hilarious conversations.
This is my favorite art gallery in Madrid. It's located across the busy Paseo del Prado from the Prado Museum and houses floor after floor of famous modern works ranging from Monet, Van Gogh, and Cezanne to Picasso, Hopper, and Lichtenstein.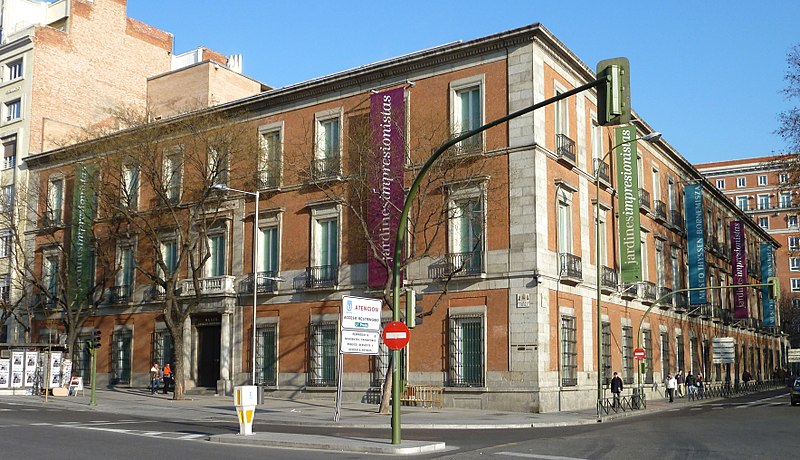 Even during peak tourist season, it manages to avoid feeling really crowded. As a result, it's almost always possible to wander through the galleries without distractions.
The Reina Sofia, located directly across the street from the old part of Atocha Station, is a terrific gallery. Although it doesn't contain quite as many world-class artworks as the Thyssen, it's definitely worth a visit if you've got the time.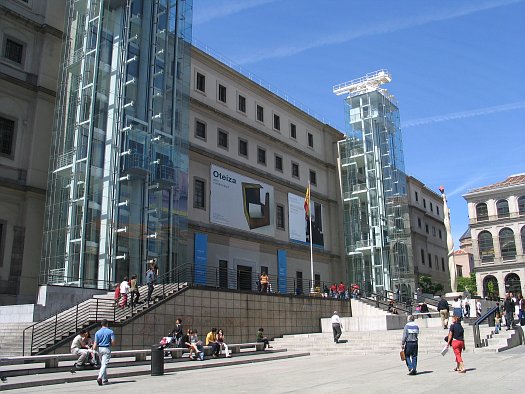 It's most famous work on display is Picasso's Guernica, which has a pathos and gravitas that doesn't come across when viewed in books and videos.
This smallish plaza is located in the heart of Madrid, about five minutes' walk from Plaza del Sol. It's where Hemingway used to go to get rip-roaring drunk and close to where Cervantes lived four centuries ago. On a sunny day or a warm night, the plaza is filled with locals and tourists drinking, chatting, and eating tapas. The bars and restaurants are more expensive than most places nearby and the food is probably not as good, but there's a genuine charm and authenticity to the place that is very appealing. It's also a key place to "see and be seen" in Madrid.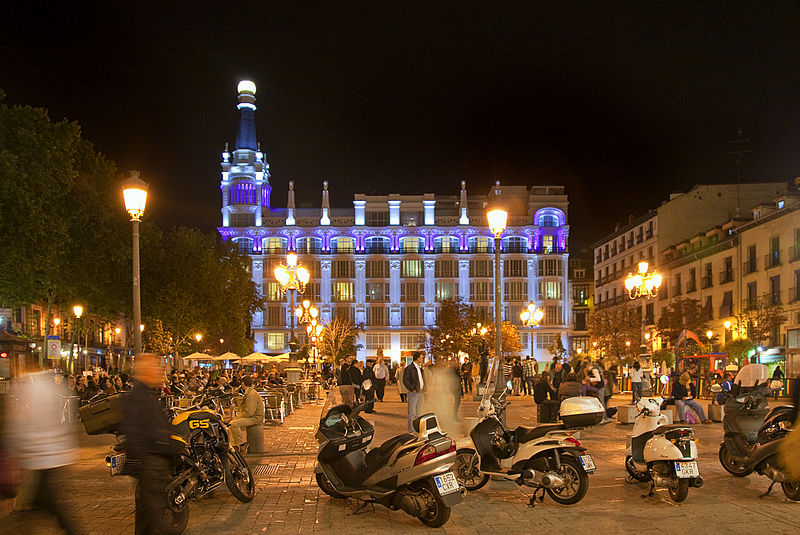 NOT SO GOOD NEWS: One of the historic restaurants on the plaza has recently been converted into a Five Guys Hamburger joint. It's not clear yet what impact it will have on the unique atmosphere of the plaza, but it likely won't be good. Also it's not clear if this arrival signals the start of a McDonald-ization of the plaza. On the assumption that it does, I'd recommend visiting sooner rather than later.
Skip it
The following attractions feature prominently in most guide books. But to be honest, there are better, far less touristy and more interesting options available.
The Prado is okay, but filled with lots of dark portraits of dead Spaniards you've never heard of. And gallery after gallery filled with portraits of Madonna and Child. If you have a guided tour of the Prado, it's supposed to be much more interesting. But if you're short on time, I'd give this a pass.
Instead, head to the Thyssen-Bornemisza Museum across the street or the Reina Sofia National Art Gallery, about a ten-minute walk down the Paseo del Prado, heading toward Atocha Station.
I'm no fan of the Plaza Mayor because it's extremely touristy and filled with mediocre restaurants. That said, it is worth visiting once if you have extra time and want to see some classical Spanish architecture.

A word of advice: don't eat here. Many of the menus don't have prices, so the waiters are able to gouge unwary tourists at the end of their meal.
Instead, go check out Plaza del Sol or Plaza Santa Ana, both of which are within a five-minute walk.
If flea markets, huge crowds, and the risk of getting pickpocketed are right up your alley, head on over to El Rastro on a Sunday between 9am and 3pm.
If you're looking for a bargain but would rather avoid crowds and pickpockets, there is a small but pleasant alternative.
Check out the permanent bookseller kiosks that line Calle Claudio Moyano, located across the road from Atocha Station.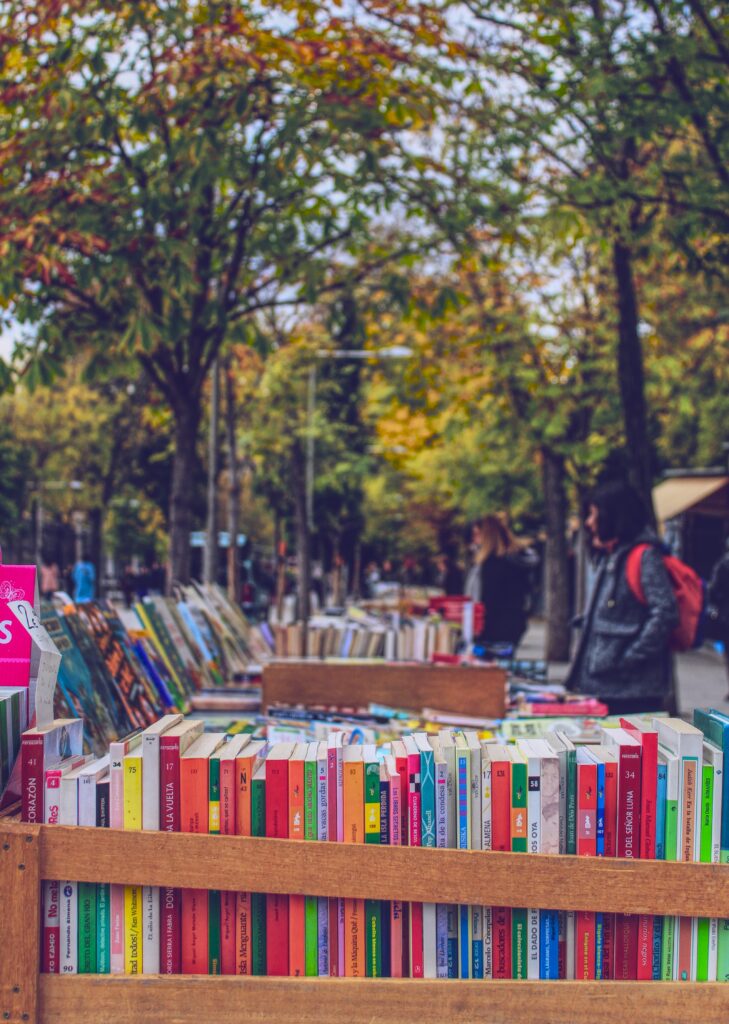 This small pedestrian street is tucked between the Botanical Garden and the Ministry of Agriculture, Fish, and Food. Although there are very few English-language books for sale, it's still a fun place to wander and browse.
Related posts
If you enjoyed reading about Madrid, check out our other city guides: