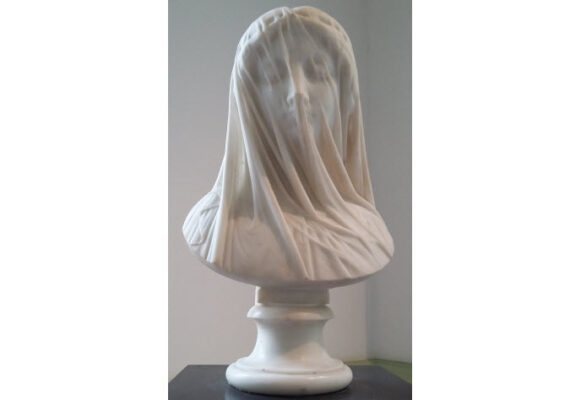 The Musee des Beaux-Arts is one of the smaller art museums in Nice, but it's one of my favorites. Because it's somewhat isolated and competes with the world-famous Chagall and Matisse museums, it's never crowded. That's everyone else's loss as far as I'm concerned. What they're missing is a number of truly beautiful works of art, some of which are by virtually unknown artists.
A quick note from the outset. Many reviewers on TripAdvisor and elsewhere claim that the museum is a disappointment or that there's not much to see. The reality is that it's a very small museum in a rundown palace on the edge of Nice. If you want to see art that few other visitors to Nice get to see, head to this museum. Just keep in mind that it's not the Musée d'Orsay or the Louvre — and it's not trying to be.
The Collection
The main salons within the museum feature Asian art, sacred art, decorative art, post-impressonist/modern art, and art from the French Barbizon school, which emphasized realism.
One whole room of the museum contains works by Jules Chéret. Many of his works have a style and color palette similar to Degas' paintings of ballerinas, making them attractive and approachable. Chéret is known as the "father of the modern poster" and looking at some of the works here, you can see how his style would eventually evolve into late 19th century poster art.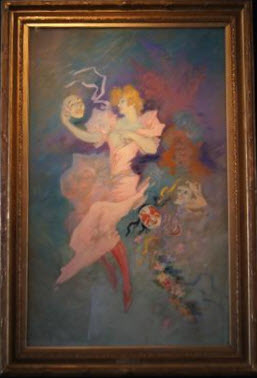 Another room contains oil paintings and ceramic works by Raoul Dufy. One of his best works is Console jaune aux deux fenêtres (Yellow console at the two windows). Dating from 1948, it shows the view from the painter's studio in Perpignan, a small town on the Mediterranean near the Spanish border.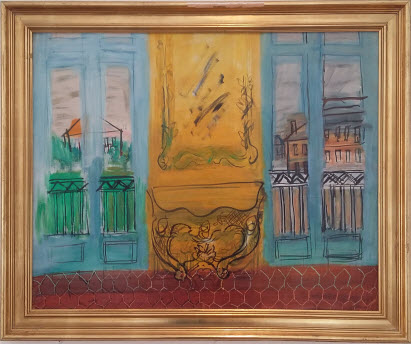 The museum also features a large plaster replica of the statue Le Baiser (The Kiss) by Rodin. Located at the top of the main staircase, this version dates from 1927. The original marble version dates from around 1882.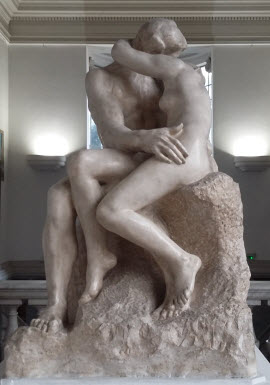 Beside it is a slightly less interesting work in bronze by Rodin. Called L'Âge d'airain (the Bronze Age), it features a life-sized nude male. Because it's a ronde-bosse sculpture, it is intended to be viewed and appreciated from all sides. However, because of the sculpture's positioning in front of a bright window, it's difficult to make out the details.
On the same floor as the Rodin is a room that contains a number of ceramic plates and vases by Picasso. I found it fascinating to see how works like Vase-Tete (Vase Head) and Chouette (Owl), both created in 1957, express the same central artistic themes and styles as Picasso's other works, but in a medium that is totally different from painting.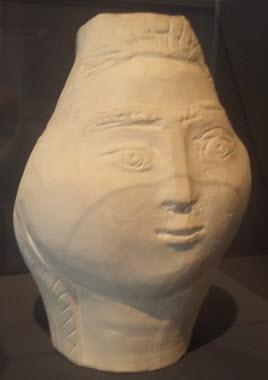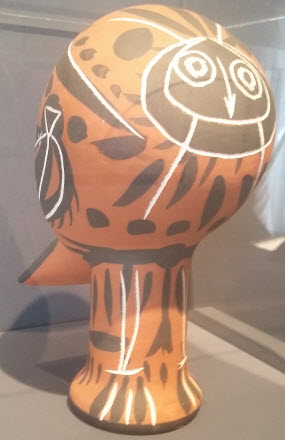 My Favorite Piece
My favorite piece in the entire museum is on the ground floor in the sculpture gallery on the far side of the covered courtyard. In the northeast corner is Femme voilée – Le Silence (Veiled woman – Silence), by Luigi Gugliemi.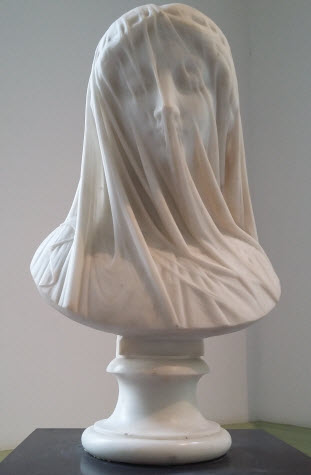 I find the expression on the woman's face to be haunting, and yet sad, too. Looking at the way the veil is draped so loosely over the woman's head, it's hard to believe it's made of marble and not fashioned from cloth. The extraordinary level of detail in every part of the work can only be fully appreciated if you look at it from multiple angles.
Practical Matters
Hours
Open from 11am to 6pm Tuesday through Sunday. Closed on Mondays and on New Year's Day, Easter Sunday, May 1, and Christmas Day.
Location
33 Avenue des Baumettes, which is about a fifteen-minute walk or a ten-minute ride on the #38 bus from downtown. The bus stop in front of the museum is called Musee Chéret.
Cost
An adult ticket is 10 euros, which you can use again the same day at any of Nice's 13 other municipal museums. Children 18 and under get in free as do all students who have their student ID card with them.
Refer to the Ville de Nice website for full details and a list of their museums. Although the website is in French, the ticket information is in French and English.
Note that the Chagall Museum is a national museum, so none of the city museum passes include it.
Bonus Information
There is a small but lovely garden behind the museum. This would be a great place to sit and eat a picnic lunch that you brought with you. There's no cafe inside the museum, but there are markets and cafes at the foot of the hill where you could buy food.
When the final stops on the T2 tram line open in Nice later this year, the Centre Universitaire Méditerranéen (Grosso/CUM) tram stop will be just down the hill from the museum. That'll make it possible to get to the museum from downtown in about 10 minutes.
Related Posts
If you enjoyed this blog post, check out our reviews of Nice's best known art museums:
Matisse Museum Nice: Sure to be your "fauve"rite
Chagall Museum Nice: Sacré bleu [and red and green]
Note: I haven't written about the Musée d'Art Moderne et d'Art Contemporain (MAMAC) because everyone I've brought there has hated it. In fact, two of the people on separate days were in and out in less than 15 minutes. To be honest, I'm not a fan of it either. I'd recommend any of the other three art museums in town if you're looking for world-class art.