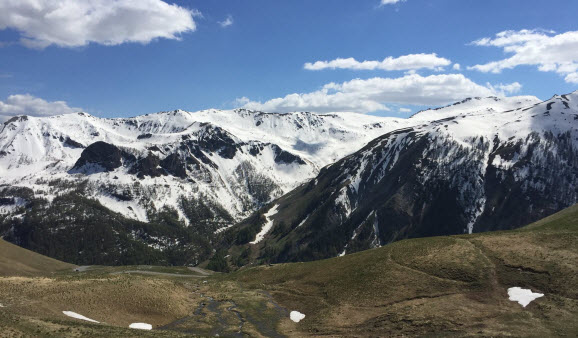 When trying to come up with a solo traveler book recommendation, a number of excellent works immediately spring to mind. Jon Krakauer's 1997 non-fiction work Into the Wild tops the list, though, because of its ability to simultaneously inspire and haunt readers. I consider it a must-read for all of those who wander in search of something greater than themselves. Or for those whose dedicate their lives to the pursuit of an ideal.
Twenty-second book summary
The book tells the story of Chris McCandless, a 1990 college graduate who spent two years exploring the most remote byways and out-of-the-way corners of the United States. Modeling his life on the views of writers like Thoreau, London, and Tolstoy, he lived his life being true to himself while striving to live in harmony with the world. His travels took him from the sun-baked desert southwest to the wheat fields of South Dakota before carrying him into the Alaskan wilderness.
The very basic core of a man's living spirit is his passion for adventure. The joy of life comes from our encounters with new experiences, and hence there is no greater joy than to have an endlessly changing horizon, for each day to have a new and different sun. — Chris McCandless writing to his friend, Ron Franz (Chapter 6 of Into the Wild)
With a land area of more than half a million square miles, a total population half the size of Phoenix, and dense wilderness abutting nearly every town, Alaska is massive, empty, and untamed on a scale that is hard to fathom without experiencing it firsthand. No wonder, then, why McCandless viewed the 49th state as the ultimate place to test himself and his commitment to his ideals.
Lessons for solo travelers
A lot has been written about McCandless' death in Alaska. How a combination of poor planning, youthful overconfidence, and innate stubbornness led to him dying of starvation in Denali National Park. And although the juxtaposition of the extreme beauty and danger of a place like Denali serves as a vivid backdrop to the story of McCandless' life and death, I think the book captures much more than that.
For a solo traveler, the book offers a fascinating insight into the mind of someone who didn't just go travel. It's the story of someone who went all in. Who strove harder, risked more, and stayed truer to his core beliefs than just about anyone I've ever read about. The fact that McCandless' journey ended with his death is tragic. But that shouldn't obscure the main point of the story. It is possible to live the sort of pure, unfettered existence with nature that Thoreau wrote about. But that sort of existence comes at a price that most people are unable or unwilling to pay.
Don't settle down and sit in one place. Move around, be nomadic, make each day a new horizon.  — Chris McCandless writing to Ron Franz (Chapter 6 of Into the Wild)
Parallels to my life
As a lifelong traveler, I share with McCandless a sense of restless wanderlust. For me, though, it took less dramatic form. At age 23, a 5-month trip throughout Australia. At age 42, an 8 1/2-month trek through Central and South America. Perhaps like many others, I have no trouble understanding what drove him to take chances. To strive to reject the status quo. I can readily appreciate his desire to strive for a more meaningful and vivid existence. Unlike him, though, I never had the courage or the willingness to commit fully. To strive toward a pure ideal and forego everything else in the process. I wonder how many wanderers actually do.
A note about the movie
In 2007, Into the Wild was made into a movie starring Emile Hirsch. Despite tweaking the story to make it more Hollywood, the movie captures the essence of the book. I normally don't recommend cinematic adaptations of books, but this is one case where I'm breaking from habit. To appreciate where McCandless went and what he went through, you have to see it for yourself. The scorched bleakness of America's southwestern deserts, the epic scale of the Alaskan wilderness. You need a visual connection to those worlds. Despite Krakauer's talents, words on a page cannot possibly convey the ruggedness and grandeur of those places. Seeing them on film might help you better understand why these worlds appealed to someone like McCandless. And knowing what they look like should give you a better appreciation for the dangers inherent in them.
The details
Title: Into the Wild
Author: Jon Krakauer
Published: 1996


**I get a small commission on any sale made through the Amazon link above.
Related reading
If you liked this book, you might also enjoy these posts: